LES CHANTS DE LA TERRE - EARTH SONGS
1999, re-edition - 2018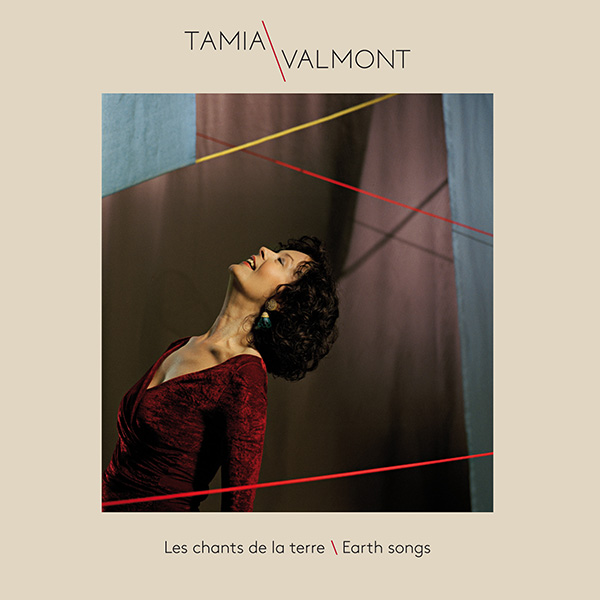 "Tamia's voice is more than anything a vibration emanating from her body. In so doing it captures, the time of an encounter, the elements of a mysterious singing."
Franck Mallet / Le Monde de la Musique

"We are moved by the constancy, the insistence and this vibrant reminder of the intimacy of existence that she maintains for us."
Francis Marmande / Le Monde

"An adventurous voice with astounding overdubbed vocalizations! A classy and wonderful CD."
Nova Magazine

"A marvellous album."
Jean-Jacques Birgé / Médiapart
SOLITUDES
1992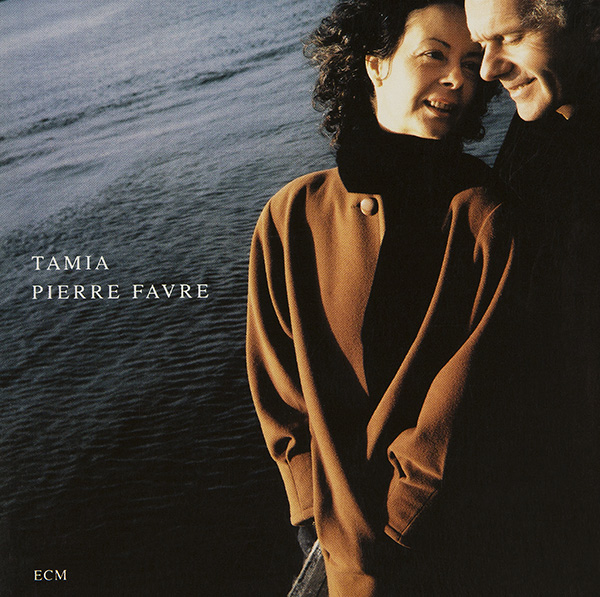 "Tamia and Pierre Favre have transformed their inner world into a music of the dawn, somewhere between the world of dreams and the world of waking…"
Michel Contat / Télérama
"Entirely free of artifice, this album takes you on a journey to the very limits of pure poetic emotion."
Pascal Anquetil / Le Nouvel Observateur
"An improvisational acumen and a flair for the unusual form the basis of the duo's music, which also breaks with conventional habits of listening and musical performance."
Andreas Fürbach / Fachblatt Musik Magazin
"Apparent opposites are reconciled time and again in this archaic music of the future."
Michael Engelbrecht / Zounds
Download on iTunes: https://itunes.apple.com/us/album/solitudes/id220034580
DE LA NUIT... LE JOUR
1988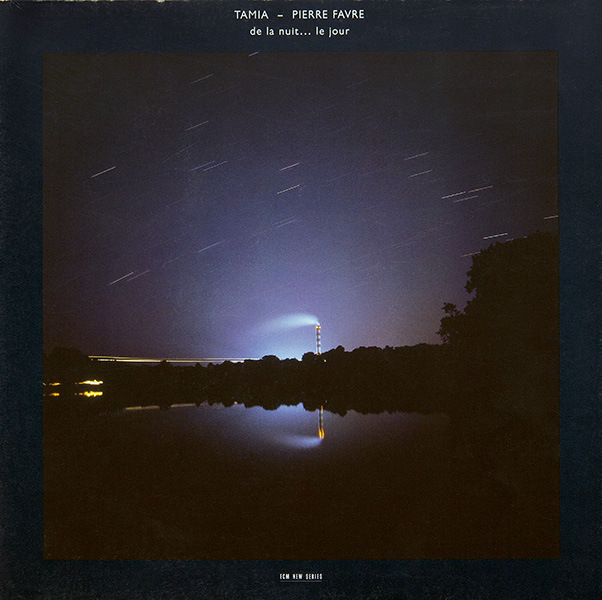 "A perfect fusion that results from extraordinary vocal and instrumental techniques, which Tamia and Pierre Favre don't need to flaunt and which, on the contrary, they steer towards simplicity and a search for the origins. This truly unique album defies categorization and takes us on a journey to discover things we have never heard before."
Claude Colpaert / Jazz Hot

"De la nuit… le jour" is the result of two minds carefully converging, opening doors to strange new listening experiences, and yet tapping into archaic sources of producing sounds that have been buried by the "civilizing process".
This album is a partly rigorous, partly lyrical and imaginative listening experience."
Matthias Inhoffen / Stereoplay
Download on iTunes:
https://itunes.apple.com/ve/album/ballade/id212279301
BLUES FOR PEDRO ARCANJO
1983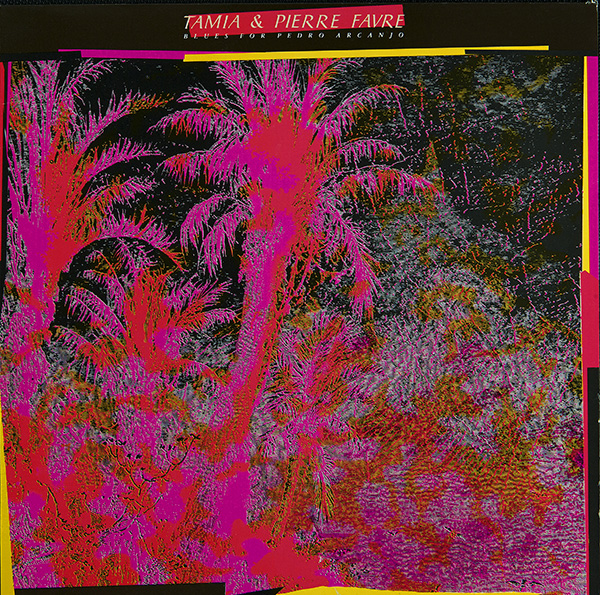 "Tamia's voice is infused with an almost "sacred" element. It is deeply inward-looking and like no other. Her universal, ageless vocals go straight to the core of each of us."
Jean-Luc Leroy / Jazz 360°

"Reviewing a record like this one, we wish we could say things that are as sharp and sophisticated, as complex, natural, simplistic, rich, diverse and delightful, as impressive – and sometimes almost intimidating – as this music. We wish we could become as elusive, unclassifiable and yet somehow inevitable. But suffice it for now to say, and ever so gently insist, that this is one of the most remarkable recordings on the market today."
Philippe Carles / Jazz Magazine
SENZA TEMPO
1982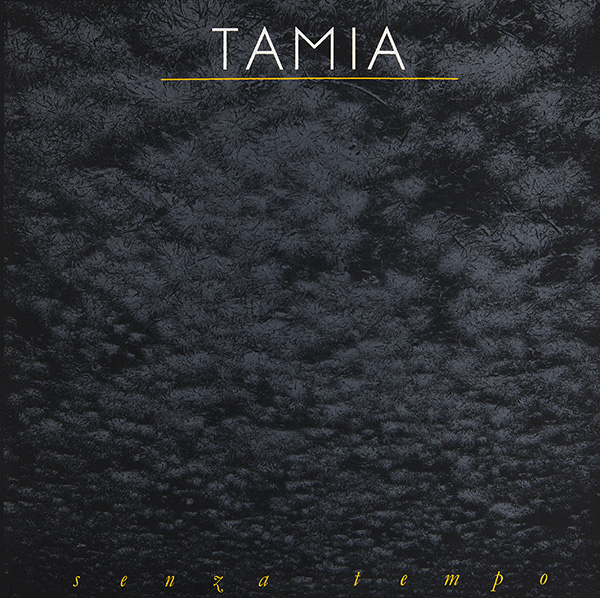 "Like the resurgence of sounds heard in dreams, which are reborn from long-forgotten cultures and deeply moving 'voices' from beyond the looking glass."
Armand Meignan / Jazz Hot

"Tamia's music has a graceful air. Her music is not something to be heard only with the ears. It is to be absorbed via the most fundamental biological activity: breathing.."
Masanori Akashi / Missing title

"The duo Tamia-Pierre Favre runs the musical gamut from the archaic to the virtuosic."
Peter Rüedi / Die Weltwoche

"Between the dawn of times and the future."
Johannes Anders / Tagesanzeiger
SOLO
1978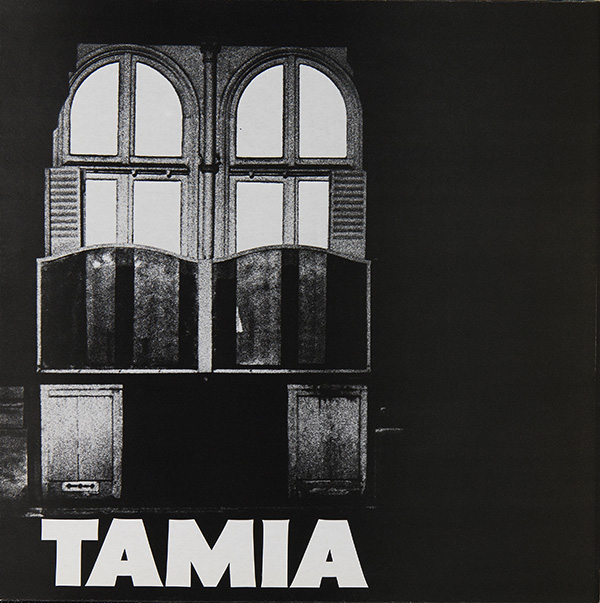 "A truly amazing use of the voice devoid of any artifice. A magnificent album that is in a category all of its own."
Serge Loupien / Libération

"This is the first time in a long time that I have been really knocked out by some form of experimental music that has come from the continent."
Tom Jonhson / The Village Voice

"This vocal acrobat is not just showing off. Tamia is first and foremost a powerful and reflective musician. Her record is mysterious, unsettling. It imposes silence and diffuses a strange calm."
Jean-Pierre Lentin / Le Monde de la Musique
Tamia VALMONT features on :
Michel Portal Unit in Châteauvallon, No, no but it may be (1972 Chant du Monde, 2003 re-edition Universal Music)
Zaka Percussion, (1980 Chant du Monde)
Joe Mac Phee, Tipology (1982 Hat-Hut)
Fredy Studer, Seven songs (1992 Vera Bra Records)