Tamia uses her voice, or rather her voices, like an amazing instrument, enigmatically connecting all the techniques and traditions from the beginning of time, and thus creating a pure emotion…
Le Monde

This is singing of a new order, accomplished with enormous musicality, technical control and poetic imagination.
New York Times

This voice is not limited to one style, its colours range from the purest of high registers to the deepest of low notes. It seems to unfold in this diversity with mastery.
Asahi – Japan
NEWS
"Les chants de la terre / Earth songs" is coming out on May 3th, 2018.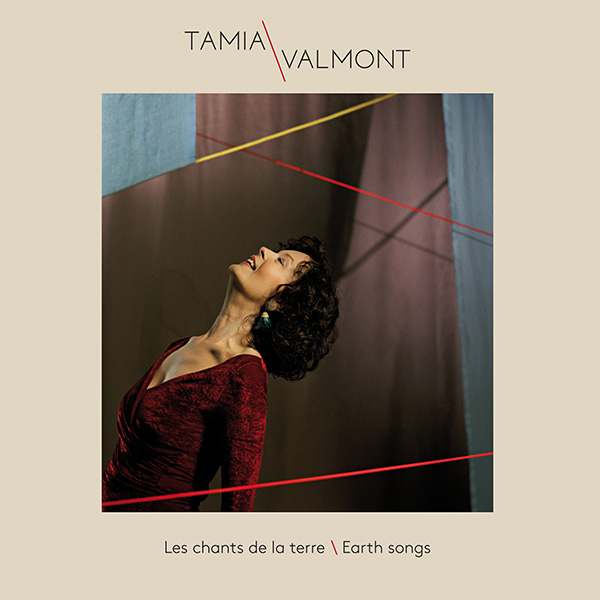 Tamia Valmont, formerly known as TAMIA *, has had a 30-years international career. After a break, she returns today with a re-edition of her last CD produced by Universal in 1999. Her new album will be released in 2018.
| | |
| --- | --- |
| Listen : | Download : |

CD : 20€, free delivery worldwide.
Pay with your PayPal account or credit/debit card

« Earth songs » : the title means that Tamia is singing about the Earth, but it also means that the Earth itself is singing. Yes, the planet is alive, vibrant with rhythm and echo; water, fire, sand and wind speak to us in this music, telling us our own stories.
Extract from the booklet written by Nancy Huston
CAREER
Tamia Valmont, known for many years as Tamia*, first appeared on stage in the early '70s. A 30-years international career followed with unanimous acclaim in the press.
From the 70's, Tamia performed at several major events, including the Châteauvallon Jazz Festival (together with Michel Portal), the Royan Festival of Contemporary Music and the Paris Festival d'Automne.
In the early 80's, the Festival d'Automne commissioned a solo piece, which resulted in a work of "solo polyphony", a genre she has continued to develop to this day (recording her voice on several parallel tracks).
Her first two solo albums, both self-published, paved her way to success and led to tours across Europe, the United States and Japan. She went on to record two albums with percussionist Pierre Favre for ECM.
Her composing came to the fore in the 90's. The French government commissioned a piece which she then performed with the nine-woman Tamia Vocal Art Ensemble.
On "Les chants de la terre / Earth Songs", an album released by Universal in 1999, Tamia broadened her arrangements to include other instruments, especially strings. The album was reissued in 2017 by Eolico.
Tamia has taught singing since 1973.
Since 2001 she has been devoting her time to training professional actors and singers. Meanwhile,
she has also been working on a new album to be released in the near future.
* Not to be confused with the Canadian singer (born in 1975) whose professional name is Tamia.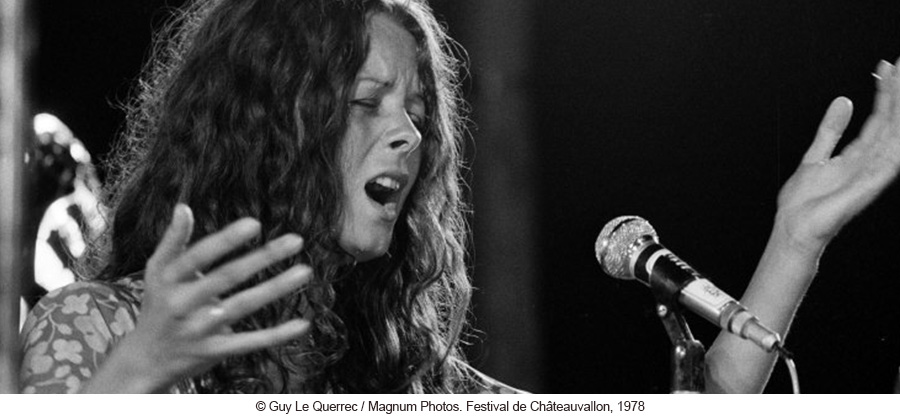 PRESS CLIPPINGS
A fascinating journey through the whole range of vocal possibilities.
Serge Loupien / Libération, 1978
Tamia is one of those unclassifiable musicians, classical or not, who patiently invent both a music and its performance.
Francis Marmande / Le Monde, 1978
A magical, unreal woman's voice that seems to come from the end of time and from the depths of the body. The scope of her possibilities is phenomenal.
Pascal Anquetil / Le Monde de la Musique, 1979
This is the first time in a long time that I have been really knocked out by some form of experimental music that has come from the continent.
Tom Johnson / The Village Voice, 1979
An exceptional voice. A mixture of composition and improvisation. Amazing!
Vered Levi-Unger / Kol Hair, 1982
A singer who uses her voice like a whole range of instruments.
Michel Contat / Télérama, 1983
Musical elements from all over the world... without any ethnic reference.
Jürg Bachmann / Basler Zeitung, 1984

With a range of four octaves, and a singing without words, Tamia seems to speak all the languages of the world.
Christine Mulard / Jazz Hot, 1988
Ageless music that travels back to ancient times and forward to the future. Magical sounds for a cosmic adventure beyond time.
Fara C. / L'Humanité, 1992
Its magic derives from the fusion of Western and world music. A timeless polyphony.
La Tribune de Genève, 1994
Les chants de la terre/ Earth songs is all the more worth recommending insofar as, while reflecting an approach all its own, it restores in full the nobility of the expression "world music".
David Sanson / Classica, 1999
Tamia revisits and reinvents all the continents, without any word, simply by extending the incredible potential of the human voice.
Jean-Jacques Birgé / Médiapart, 2016
Tamia Valmont has performed in numerous Parisian venues such as: Grande Halle de la Villette, Théâtre des Champs Elysées, La Cigale, Bobino, Café de la Danse, Le Trianon, Chapelle de la Sorbonne and Chapelle des Lombards, Théâtre Edouard VII etc.
She has been invited to perform at leading international festivals including:
Festival d'Automne à Paris:
Rorschach (1976) - Duo with Françoise Achard
Senza Tempo (1979) - A solo that was also performed in New York (during an American tour), Rome, osCopenhagen, Pisa, Geneva, Montreal, Basel, Berlin and many towns across France.
In a duo with percussionist Pierre Favre at Jazz Festivals in Zürich, Pisa, Grenoble, Angoulême, Bern, Nuremberg, Umeå, and at New Music festivals in New York, Darmstadt, Heraklion, Bourges, Milano, Tampere and Tokyo.
In a duo with dancer and choreographer Yano at dance festivals in Lille, London, Châteauvallon and the Musée d'Art Moderne in Paris.
With the Tamia Vocal Art Ensemble at festivals in Helsinki, Athens, Lanzarote, Théâtre de la Bastille in Paris etc.
She has worked with contemporary composers such as René Koering, Jean Christophe Desnoux and Georges Aperghis; jazzmen such as Michel Portal, Barre Phillips, Siegfried Kessler and Joe McPhee; and percussionists including Jean-Pierre Drouet, Zaka Percussion and Fredy Studer.
She has given conferences on singing in various countries, notably at the Pompidou Centre in Paris.